Position statement: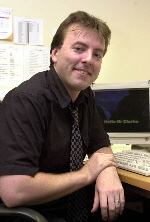 My approach to the subject of UFOs and UFOlogy is from the viewpoint of a journalist and a historian. Although I take a sceptical stance, I remain open-minded about the possibility that some "UFOs" might have an exotic origin, most probably as UAPs – Unidentified Atmospheric Phenomena. My stance is similar to that of Carl Jung who in his book Flying Saucers: A Modern Myth of Things Seen in the Dkies (1958) said: "..something is seen, but one doesn't know what." The problem I see it is not with UFOs, but with the practice of UFOlogy. There is no agreed body of knowledge to work from, because all the 'evidence' rests upon witness testimony. The 'best' reports have been so poorly investigated that they are largely worthless. UFOlogy is so disorganised and belief-driven, that it is never likely to be taken seriously by mainstream science, which is a pity because there are aspects that could be studied by usefully studied by both social and physical scientists. On the one hand some of the most intriguing UFO cases seem to involve novel 'new' phenomena such as ball lightning, earthquake lights and plasmas, the study of which could prove useful to meteorologists and atmospheric physicists. On the other hand, social scientists and historians can study the UFO movement itself and how the subject has evolved from the human perspective, asking why people continue to believe, so emotionally, in the extra-terrestrial or supernatural origin for UFOs despite a complete lack of evidence. Probably the most relevant academic discipline of all to UFOlogy is contemporary legend and folklore. To my way of thinking, the cultural factors which influence people to 'believe' and to 'see' UFOs, and how those stories are then passed on by word of mouth, the media and the internet, leading to more belief, is the most fascinating aspect of the subject. UFOs, in my view, tell us more about ourselves than they do about 'alien visitors.'
I have written seven books on different aspect of supernatural belief and tradition – including volumes on UFOs, ghosts and angels. I teach journalism at Sheffield Hallam University and folklore at Sheffield University. My Ph.D in Folklore was taken at Sheffield's Centre for English Cultural Tradition. My permanent employment is as a Lecturer in Journalism and Public Relations in the Department of Media Studies, Sheffield Hallam University.

As a journalist, I have ten years experience working on regional newspapers in northern England including the Sheffield Star and the Yorkshire Post. I also have five years experience working as a public relations officer in the civil service. During the past fifteen years have published widely as freelance journalist and author. I am a regular contributor to the BBC History Magazine and The Fortean Times where I write a monthly column with Andy Roberts, Flyingsaucery.

Alongside journalism I have contributed to a range of radio and television productions dealing with folklore and unexplained phenomena including a radio series, Britain's X-Files, for BBC Radio 4 in 2003-4 and a TV documentary for the BBC's Timewatch series, Britain's X-Files (January 2004). I have also contributed to numerous TV and radio productions on strange phenomena including: LWT 'Strange But True' (2 series); BBC Mysteries; BBC Close Up North; Granada TV Origin Unknown, Channel 4 Equinox, Four Winds Production, XYTV; Granada TV "The Haunted Valley" (November 2000)
My books include:
The Angel of Mons: London: John Wiley, 2004
Out of the Shadows: UFOs, The Establishment and the Official Cover up (with Andy Roberts) London: Piatkus, 2002
Supernatural Peak District, London: Robert Hale, 2000
The UFOs that Never Were (with J. Randles and A. Roberts) London: Allison & Busby, 1999
Twilight of the Celtic Gods (with A. Roberts)London: Cassell/Blandford Press, 1986.
Ghosts and Legends of the Peak District, Norwich: Jarrold, 1992, 128 pp. Third edition, 2000.
Phantoms of the Sky, UFOs: A Modern Myth? (with A. Roberts)London: Robert Hale, 1990
In addition I have contributed articles and chapters to these books:
UFOs 1947-87 (Fortean Times); Phenomenon (edited by John Spencer & Hilary Evans)
Earthlights Revelation (Paul Devereux)
Journal articles and edited collections include:
TNA Research Guide No 6: Unidentified Flying Objects. The National Archives, Kew, Surrey (2005)
'The Secret Search for Aliens,' BBC History Magazine Vol 6/8 (August 2005), pp.43-46
'Phantom helicopters: A rumor-generated visual epidemic,' Contemporary Legend new series 5 (2005), pp. 1-25.
'England's Black Helicopters,' in Robert E. Bartholomew and Benjamin Radford (editors), Hoaxes, Myths and Manias: Why we need critical thinking (New York: Prometheus, 2002).
'Rumours of Angels: A legend of the First World War,' Folklore, Vol 113/2 (2002), pp. 151-75.
'Scareships over Britain: the airship wave of 1909,' Fortean Studies, Vol 6 (1999), pp. 39-63.
'Heads and Tales: The Screaming Skull Legends of Britain' (with Andy Roberts), Fortean Studies, Vol 3 (1996), pp 126-59
History of involvement in UFOlogy
I became interested in UFOlogy after seeing Spielberg's movie Close Encounters of the Third Kind in 1978 when I was 12 years old. I joined BUFORA in 1980 and was accredited as an investigator in 1985.

I was a BUFORA council member from 1988-1991 and press officer in 1997-98. I was a founder member of the IUN (Independent UFO Network, 1987-1994), which published UFO Brigantia, and a founder member of the UFO Investigators Network (UFOIN in 1998). In 1987 I was instrumental in establishing Project Pennine (a UK version of Project Hessdalen), which contributed to the research by Paul Devereux and Paul McCartney which appeared in Earthlights Revelation (London, 1989).

I served on the board for the European Journal of UFO and Abduction Studies (1999-2003) and am currently a member of the EuroUFONet "a virtual community of scientifically-oriented UFOlogists in Europe."
Folklore
BA (Hons) Archaeology and Medieval History at Sheffield University (graduated 1990)
Ph.D in English Cultural Tradition and Language, University of Sheffield (1999): The cult of the human head in British tradition and folklore.
I hold a Honorary Research Fellowship in the National Centre for English Cultural Tradition and Language, University of Sheffield, where I teach CEC3001 Traditions of Supernatural Belief and CEC201 Urban Legends, undergraduate modules in the School of English.
My specialist areas of research interest are:
c

ontemporary legend and belief: specifically 'space age' folklore (conspiracy theories,'flying saucer' and UFO beliefs);

rumour transmission and rumour-panics within a supernatural context;

the interface between archaeology, oral tradition and belief;
custom and belief, specifically in the context of northern England and the Peak District